---
George Miller, Jr Memorial Bridge (Benicia-Martinez Bridge) Pedestrian/Bicycle Path
---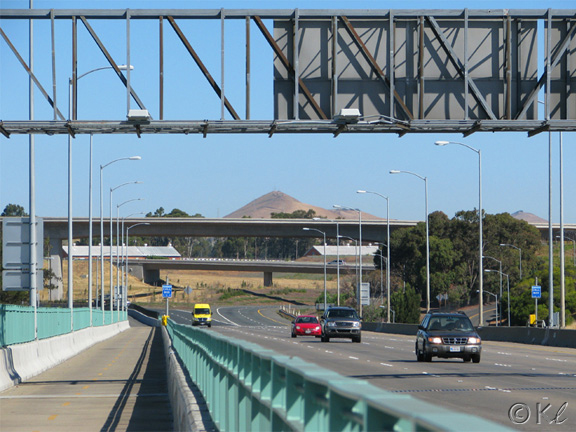 The George Miller, Jr Memorial Bridge is part of I-680 that connects Solano County to Contra Costa County, its neighbor to the south. The pedestrian/bicycle path is on the south-bound span.
---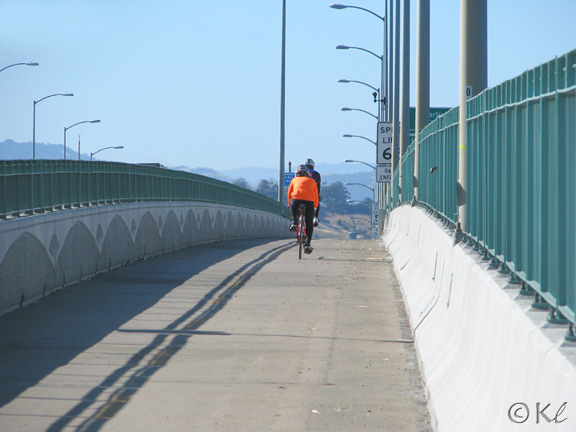 The path is part of both the Bay Area Ridge Trail and the San Francisco Bay Trail.
---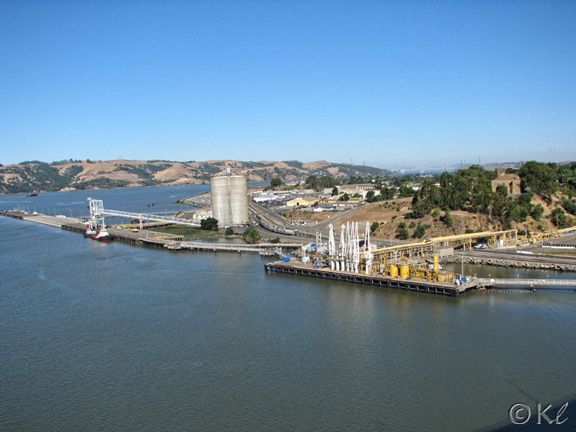 Port of Benicia. The port specializes in shipping automobiles, and large numbers of vehicles can usually be seen parked on either side of the bridge spans.
---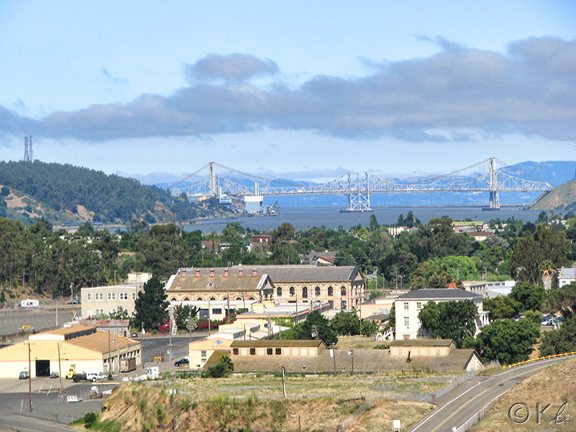 You can see along the Carqunez Strait all the way to the Carquinez Bridge. In the foreground are buildings located in the old Benicia Arsenal..
---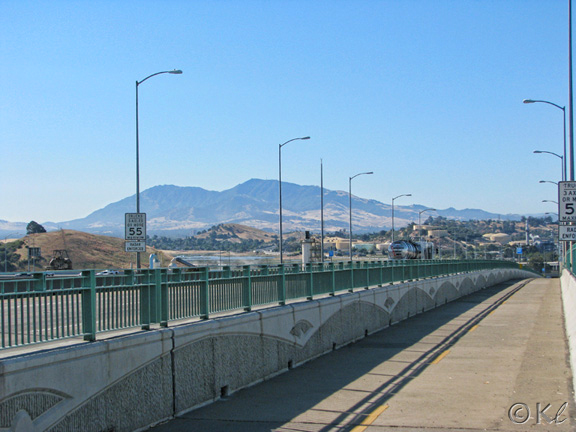 There's a great view of Mount Diablo from the bridge.
---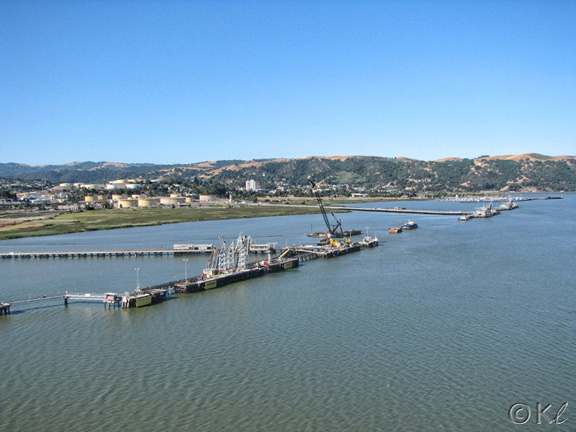 The City of Martinez is right across the strait from Benicia..
---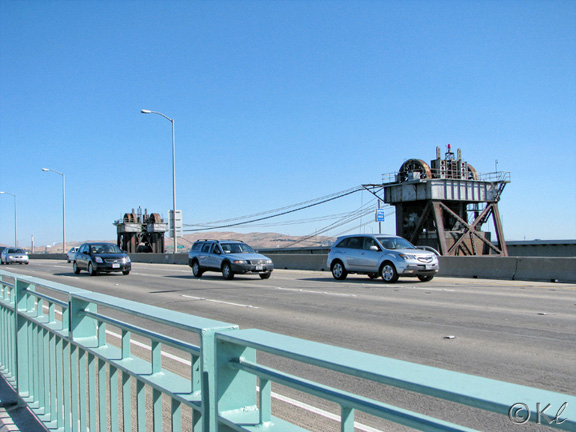 The towers of the train trestle drawbridge that runs parallel to I-680 can be seen above the center of the span..
---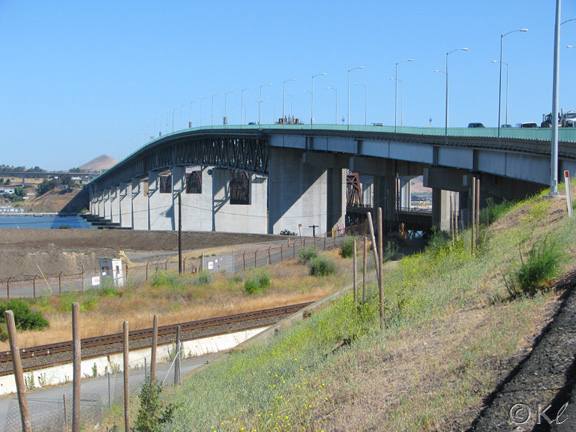 A view of the underside of the bridge from the Martinez side.
---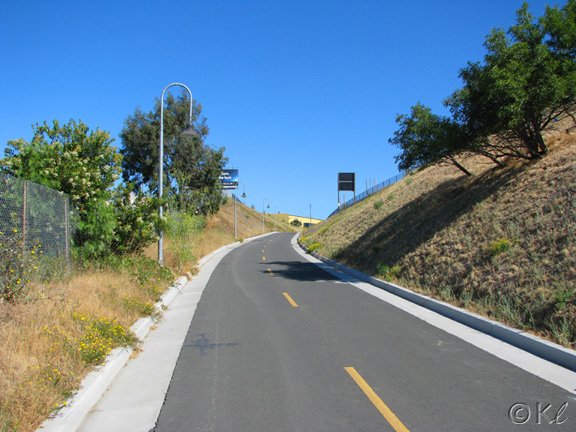 The southern approach to the bridge trail.
---
All photos © 2012, Karlyn H. Lewis or James E. Lewis
---