---
Al Zampa Memorial Bridge (Carquinez Bridge) Bicycle
& Pedestrian Path
---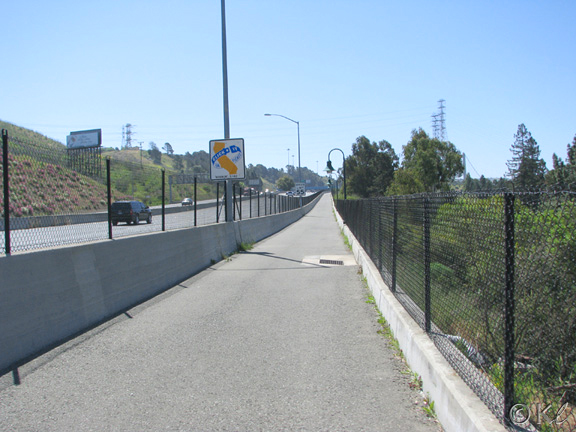 The northern approach to the bridge.
---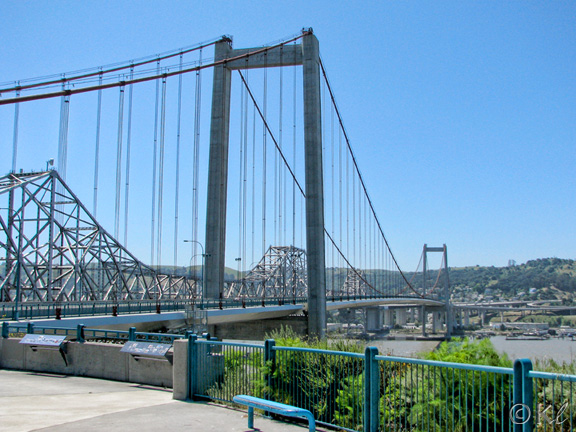 The bridge from the Vista Overlook.
---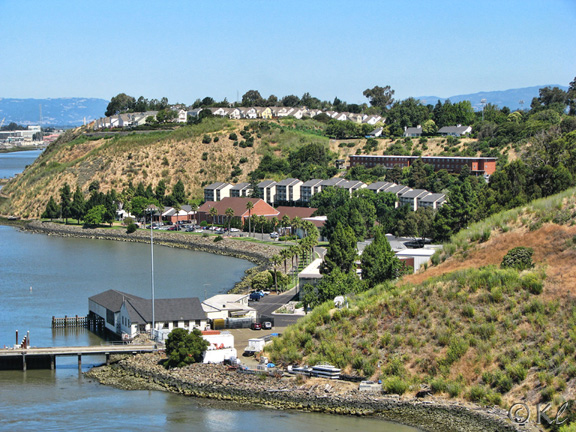 The California Maritime Academy and Vallejo bluffs.
---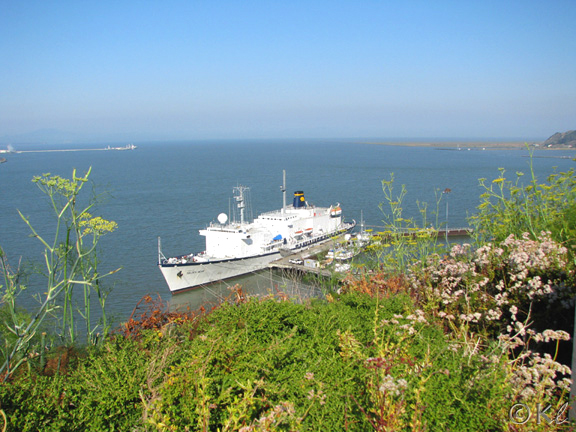 Most months of the year, you can see the California Maritime Academy's T.S. Golden Bear docked
near the bridge.
---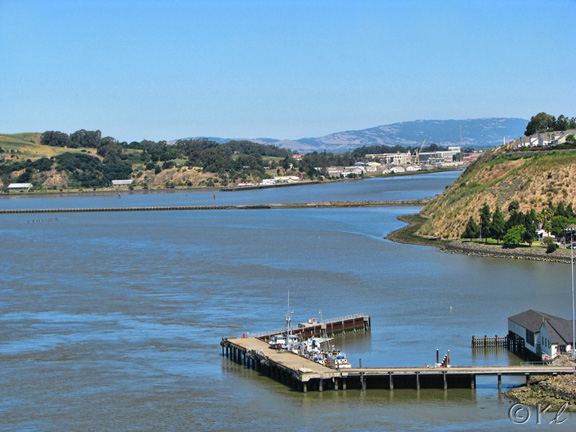 The Mare Island Strait with Mare Island on the left.
---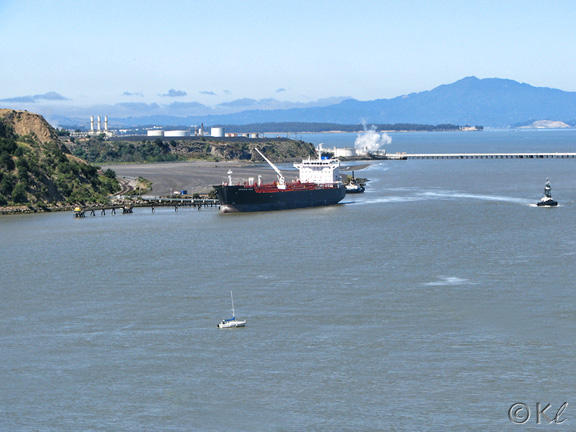 Looking across the Carquinez Strait to Contra Costa County with Marin County's Mount Tamalpais in the background.
---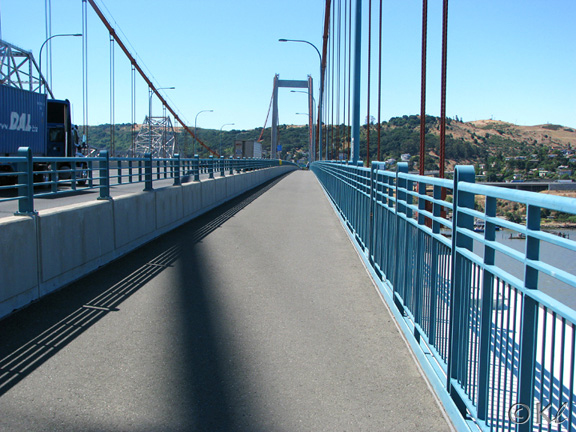 The Pedestrian Path on the bridge.
---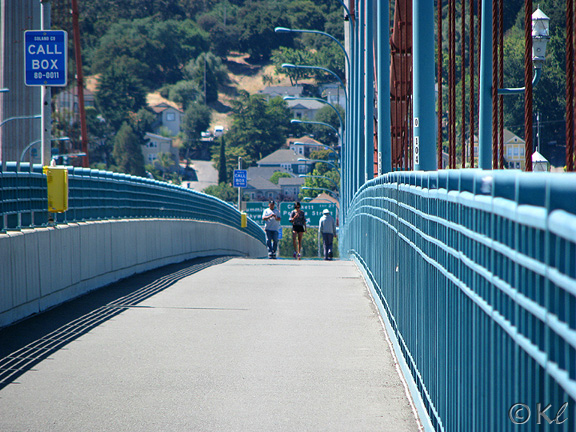 The path descending into the town of Crockett.
---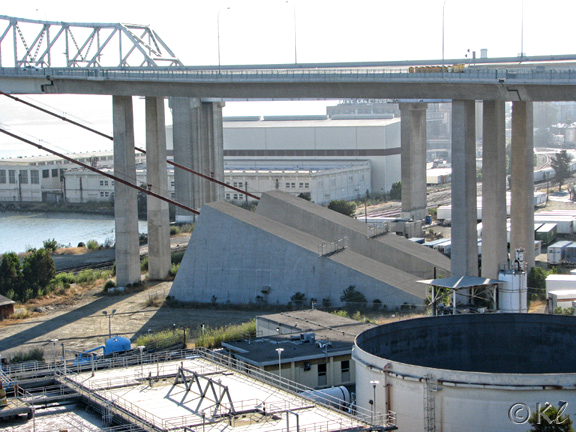 On the southern end of the bridge you can see the large anchors for the suspension cables.
---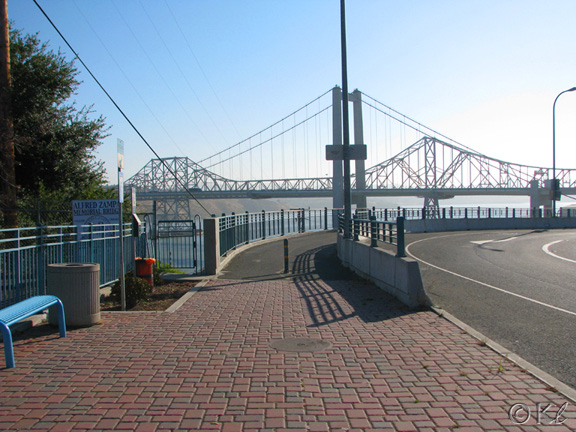 The path's access point from the Crockett side of the bridge.
---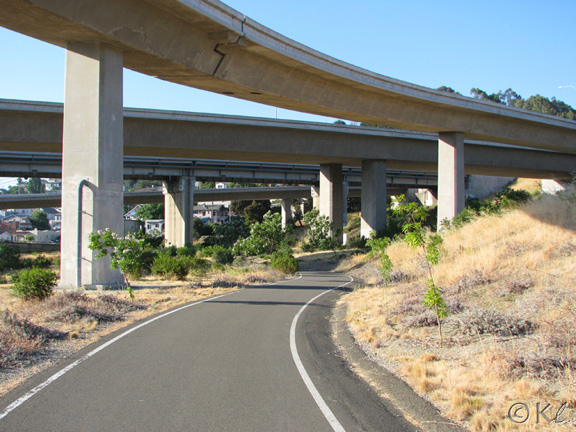 You can continue to follow the trail down under the bridge spans where a parking lot is located.
---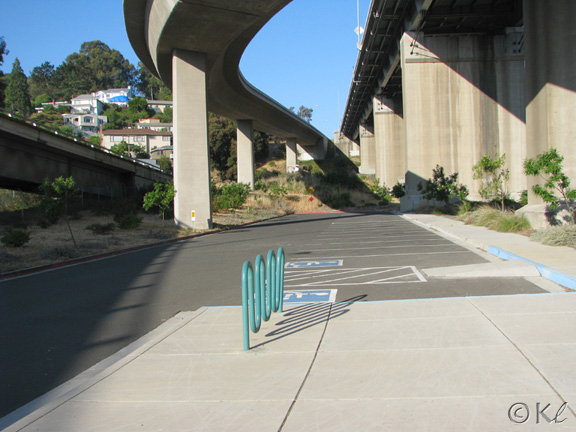 The parking lot lies just east of the north-bound bridge.
---
All photos © 2012, Karlyn H. Lewis or James E. Lewis
---