---
Lagoon Valley / Peña Adobe Park
---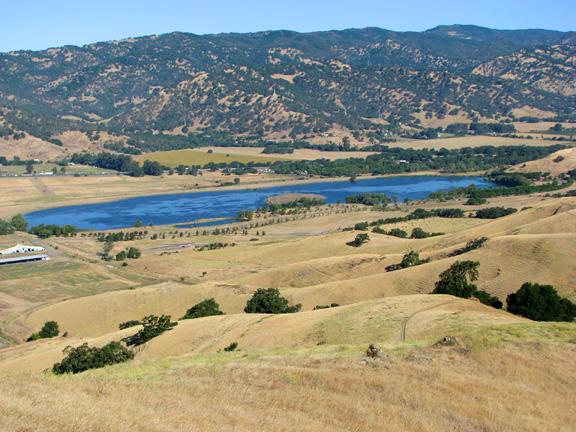 Lagoon Valley Park includes not only a lake in the valley, but rolling hills on the north and east.
---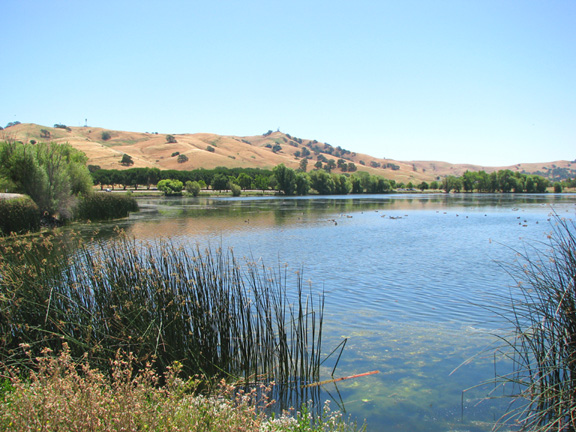 The lake--which is actually a shallow reservoir--is home to many ducks and geese.
---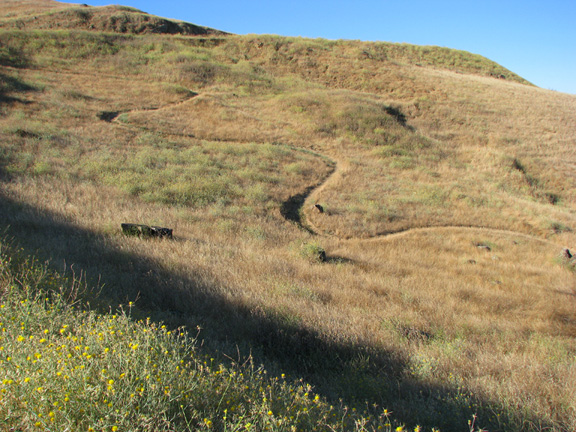 There are trails for every level of hiker or mountain biker.
---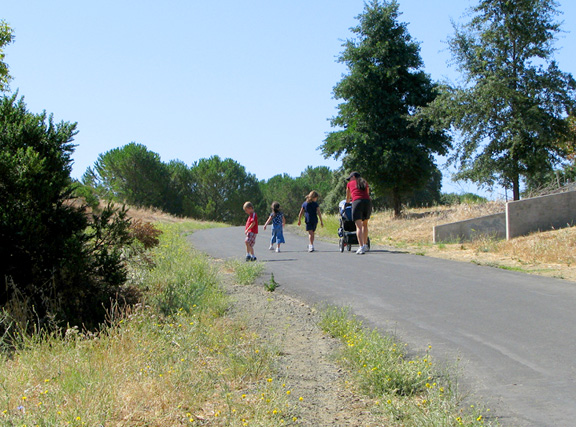 The main trails are paved.
---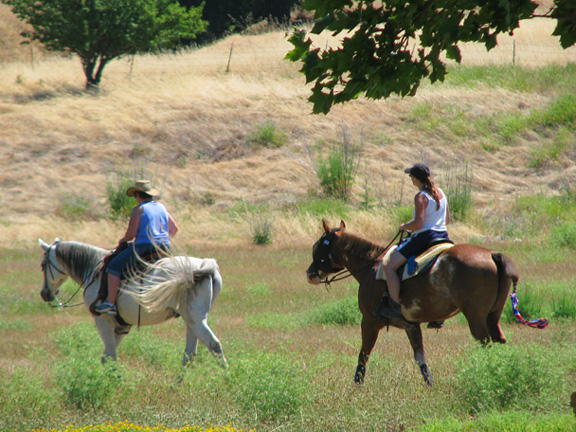 Lagoon Valley is a great venue for equestrians also.
---

There is a disc golf course.
---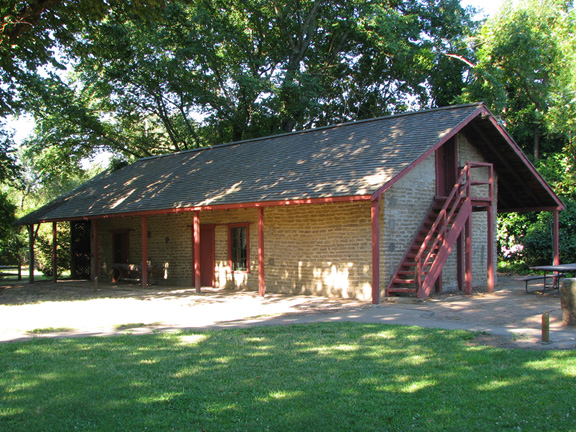 You can visit the Peña Adobe or picnic in the grassy areas around it.
---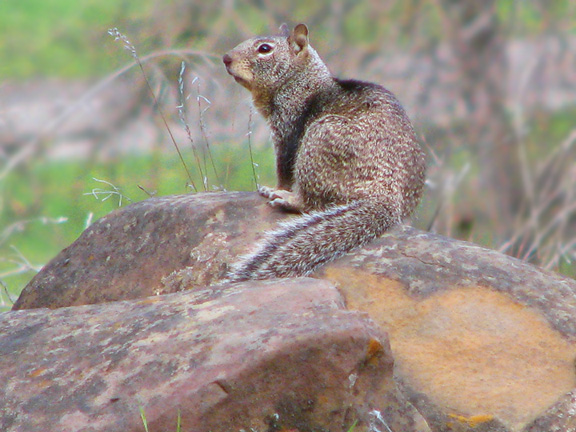 A squirrel on a rock.
---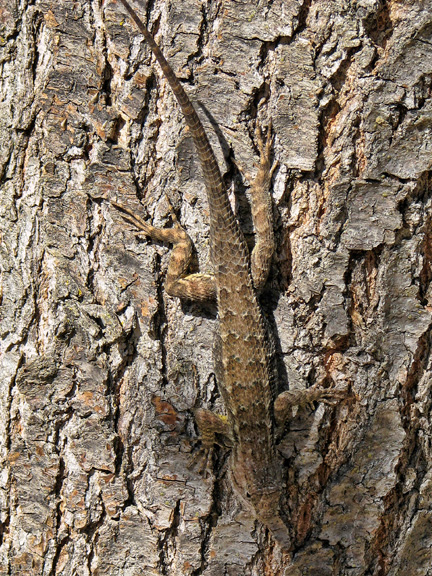 A western fence lizard on a tree.
---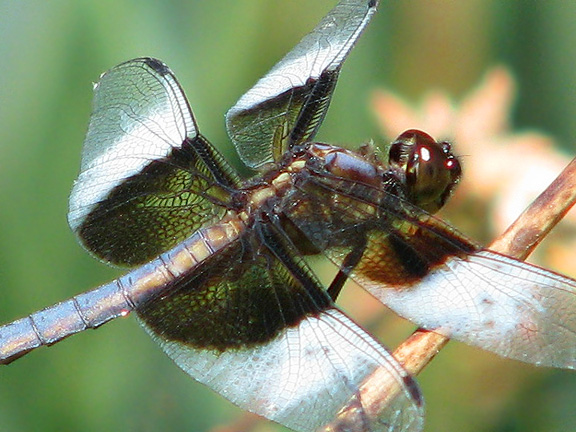 By the lake you can see a variety of dragonflies, including widow skimmers like this one.
---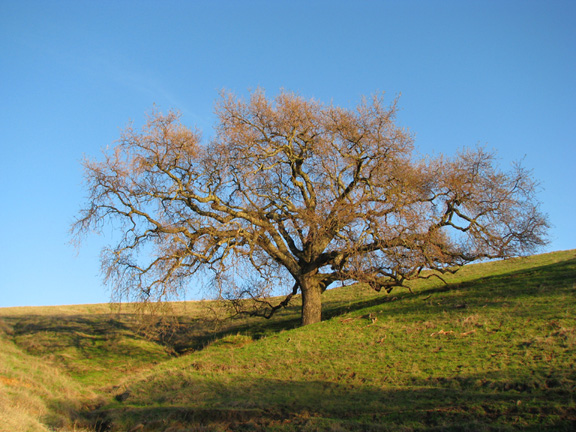 Oak trees dot the hills.
---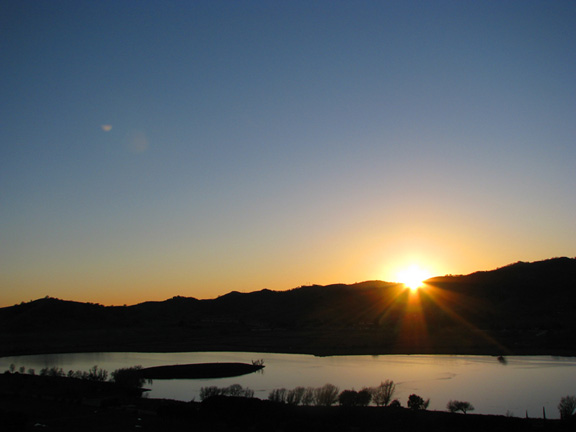 And when the sun goes down, you can just enjoy the beauty.
---
All photos © 2012, Karlyn H. Lewis or James E. Lewis
---