---
Putah Creek Wildlife Area
---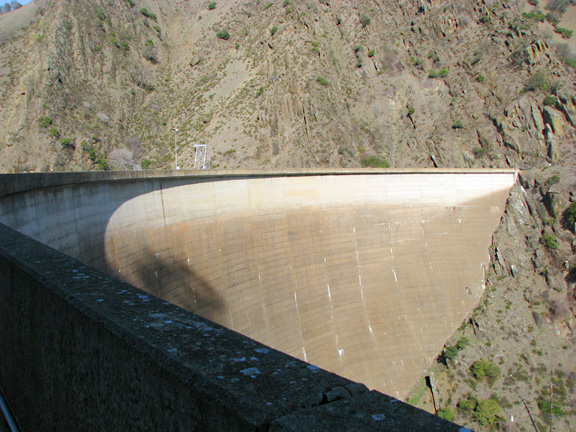 The Monticello Dam on Putah Creek.
---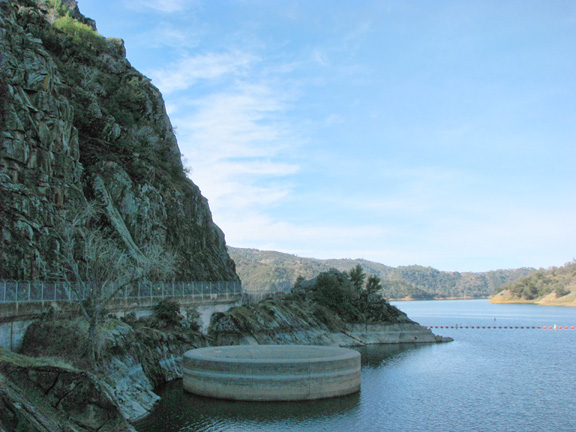 The dam on Putah Creek created Lake Berryessa. Berryessa's 'Glory Hole'--the local name for the overflow spillway--is visible in this photo.
---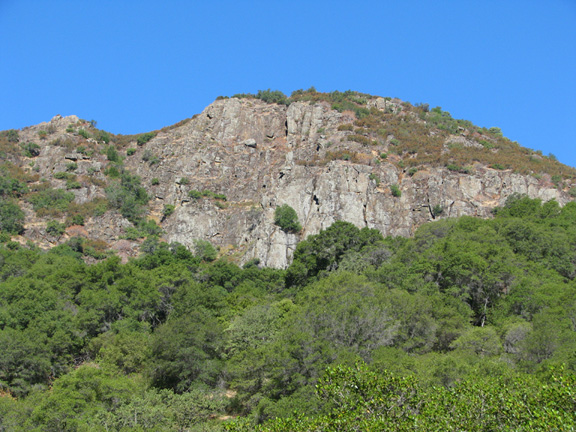 Blue Ridge peak above the lake is just one of the hills that is accessible by trail within the wildlife area.
---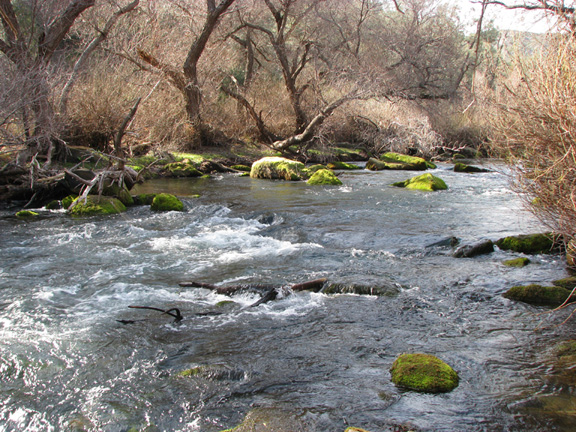 Putah Creek has both rapids and calm pools. Fishing is a popular activity along the stream.
---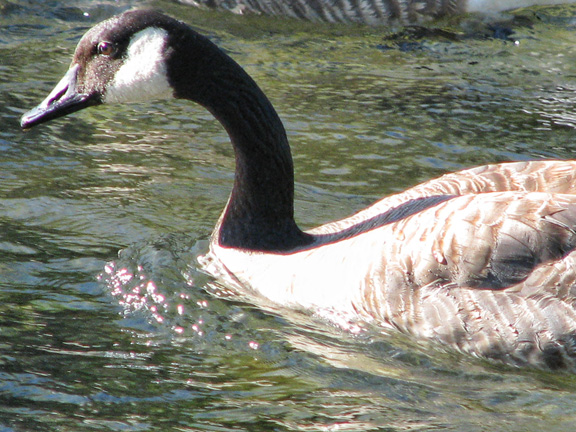 This Canadian goose was just one of a large flock swimming in the creek.
---

Pines are one of the common trees in the area. Various oaks, buckeyes, bay, cottonwood, big-leaf maple, and manzanita are also part of the habitat.
---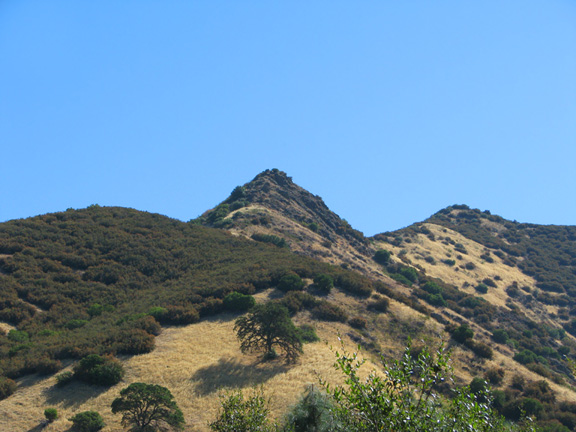 The Pleasants Ridge Trail is a very strenuous hike within the wildlife area.
---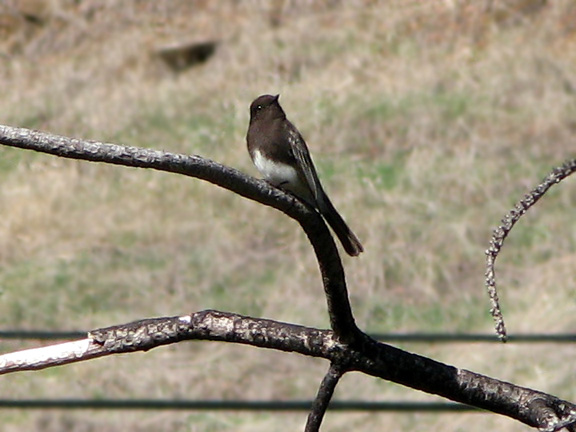 A black phoebe.
---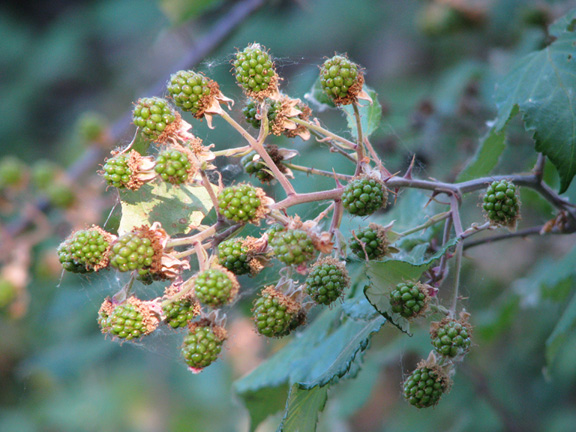 Himalayan blackberries are one of the non-native plants that have become established in the area.
---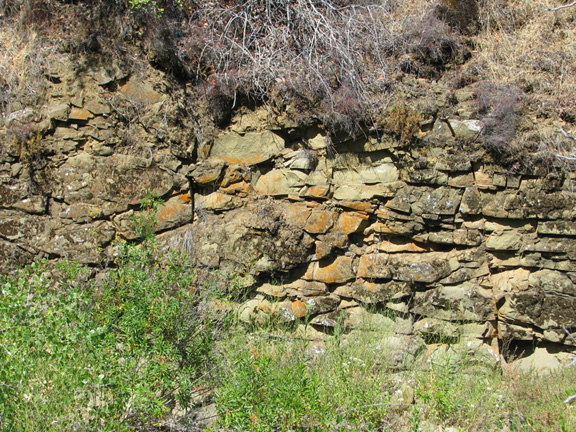 Shale and sandstone are the principle rock types in the area. This rock is along Cold Creek which runs through the wildlife area and feeds into Putah Creek.
---
All photos © 2012, Karlyn H. Lewis or James E. Lewis
---