---
Rio Vista Waterfront Promenade
---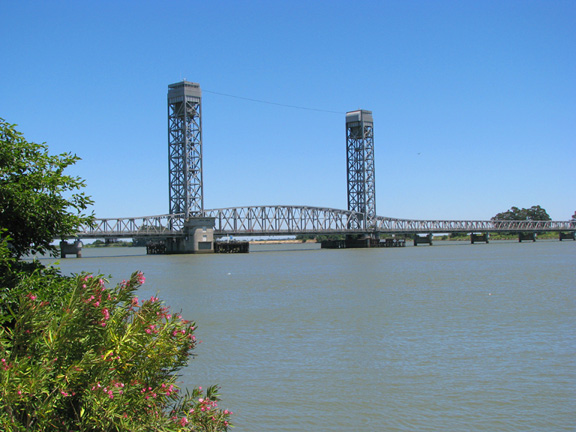 The Rio Vista Bridge over the Sacramento River.
---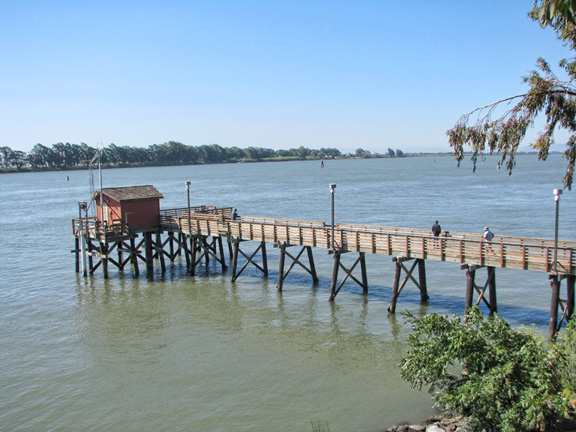 The new fishing pier sits just south of the bridge.
---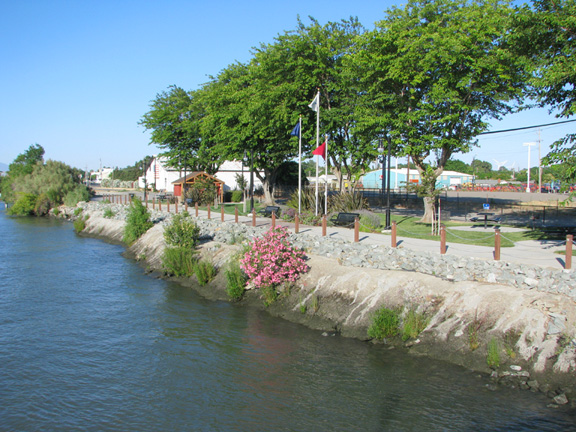 The Waterfront Promenade. Eventually the promenade will follow the waterfront from the bridge down to Sandy Beach Park.
---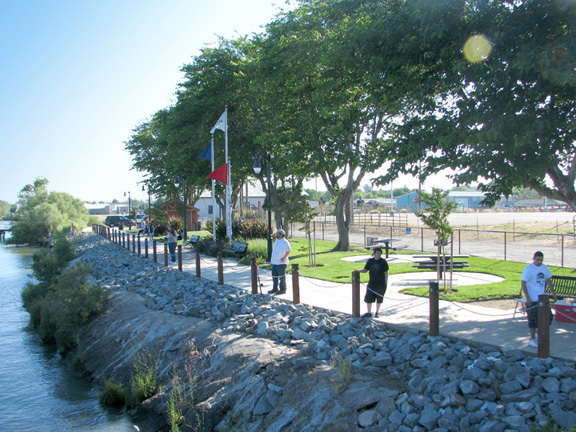 You can fish from the promenade also.
---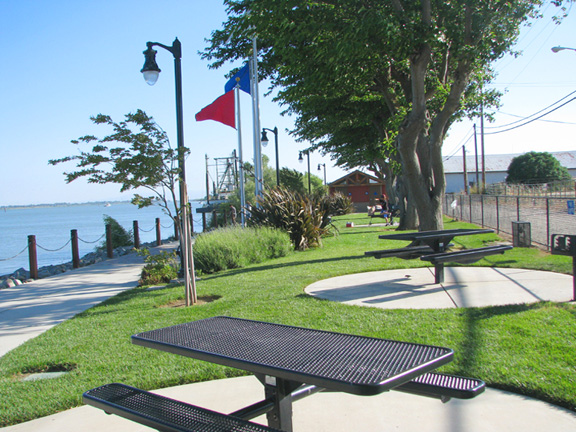 The promenade includes picnic tables and benches.
---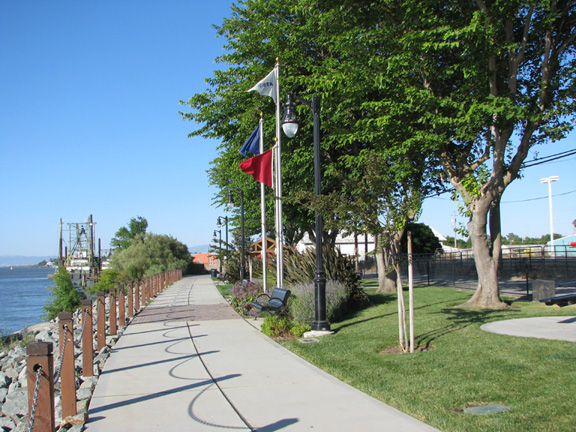 ---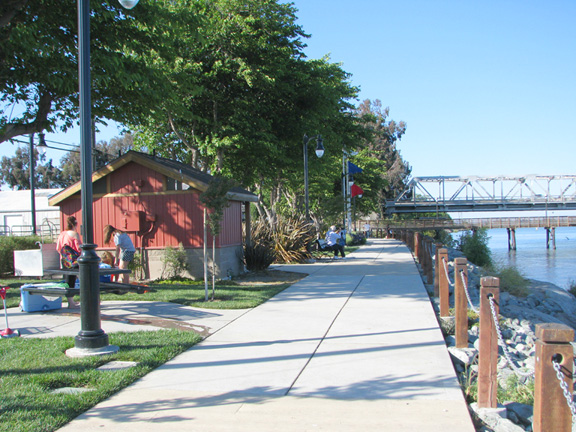 ---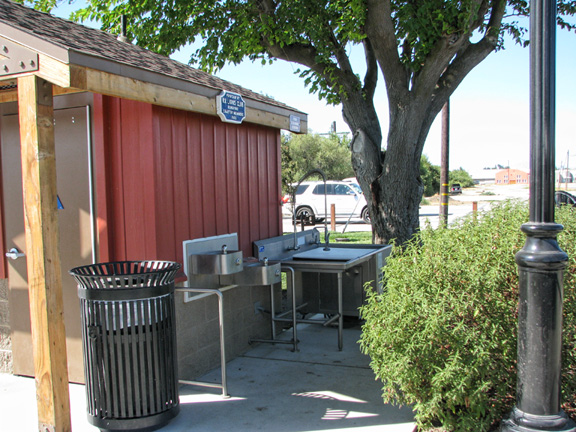 Adjacent to the restrooms there is a fish-cleaning set-up.
---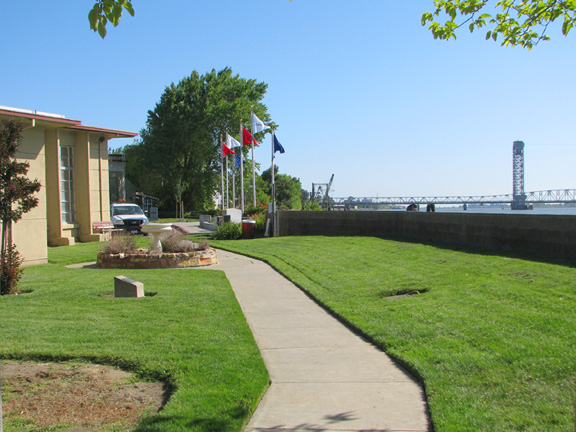 Another completed section of the Waterfront Promenade is next to Rio Vista City Hall.
---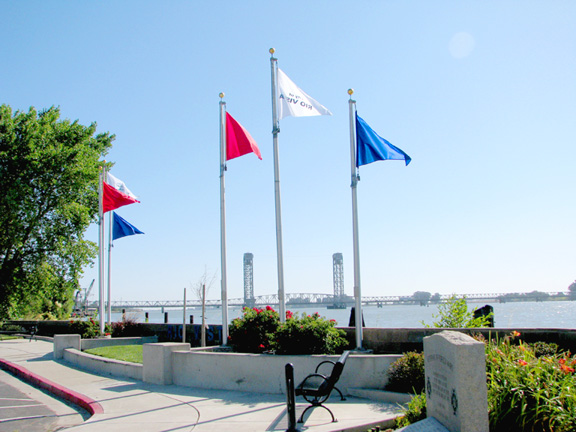 One white pennant is labeled for.Rio Vista; another for its Sister City, Tobishima, Japan.
---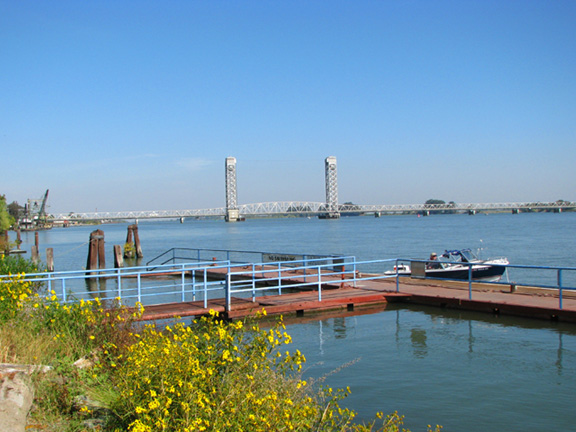 The pier by the city offices.
---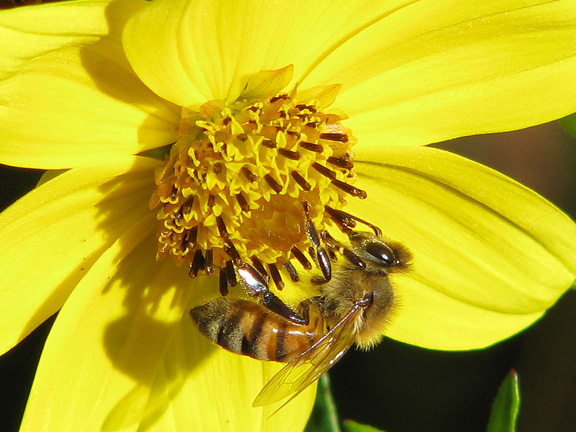 A bee enjoying a flower on the waterfront.
---
All photos © 2012, Karlyn H. Lewis or James E. Lewis
---