---
San Pablo Bay National Wildlife Refuge
---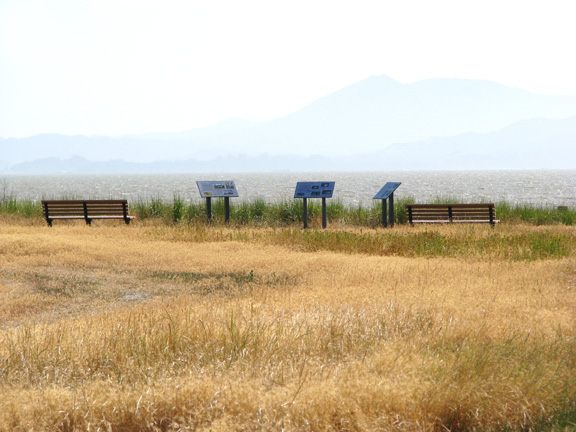 Overlooking San Pablo Bay. The trail is an easy walk around wetlands.
---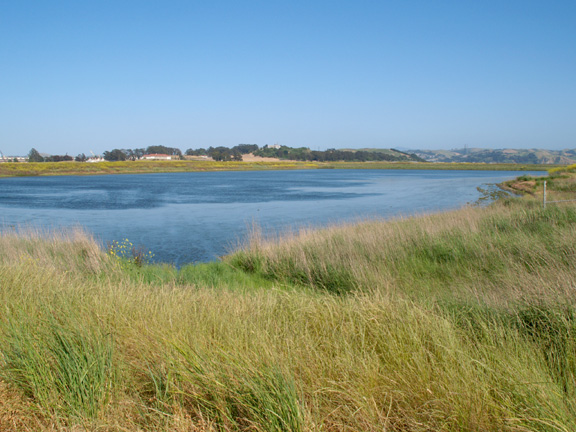 The conditions and water levels change with the seasons.
---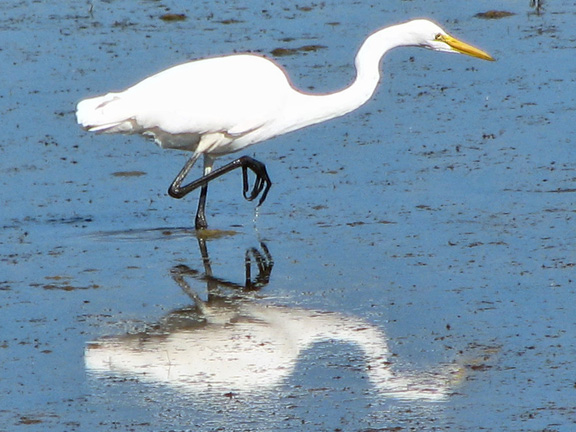 A great egret.
---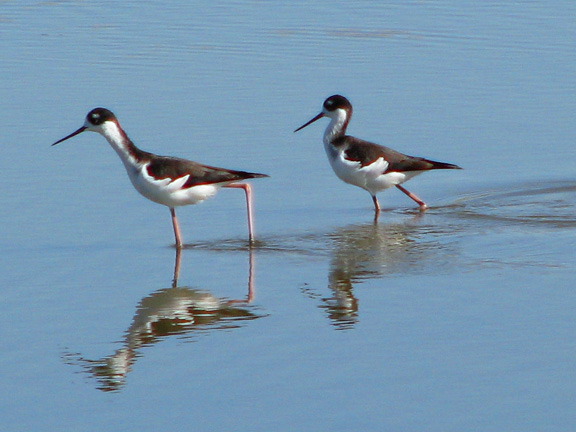 Black-necked stilts.
---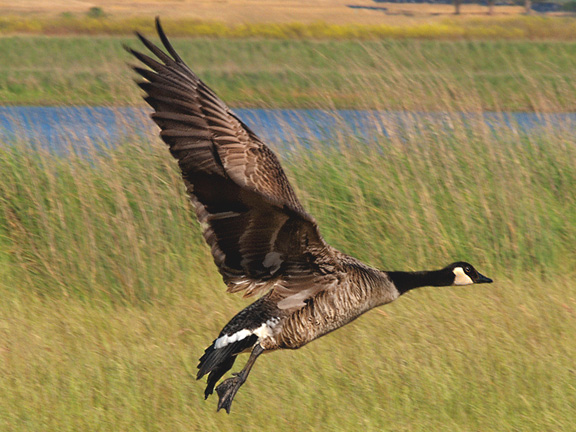 A Canadian goose taking flight.
---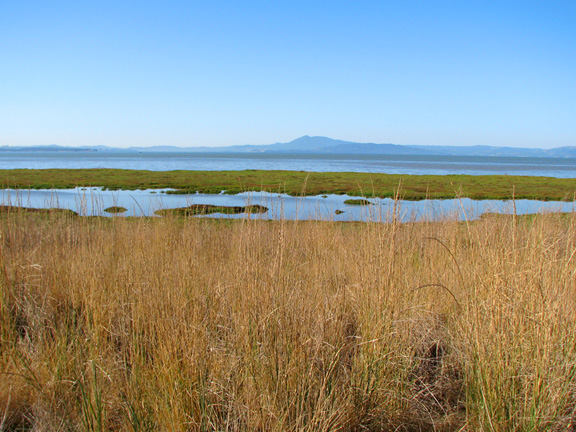 Mount Tamalpais in Marin County can be seen across the bay.
---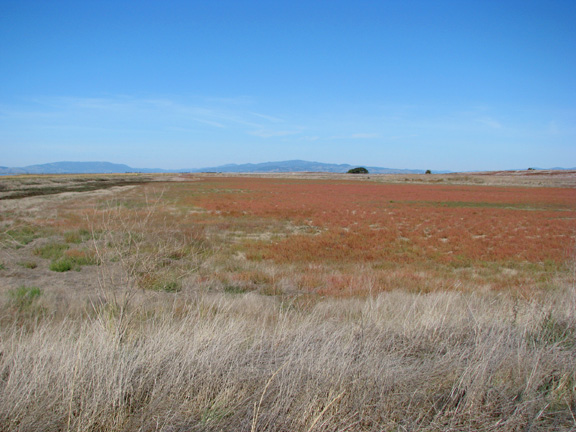 As the water in the ponds evaporates, many of the birds move on to other locales.
---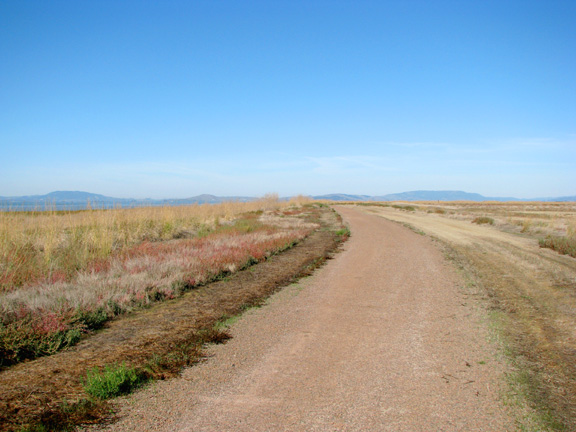 The trails are wide and mostly flat.
---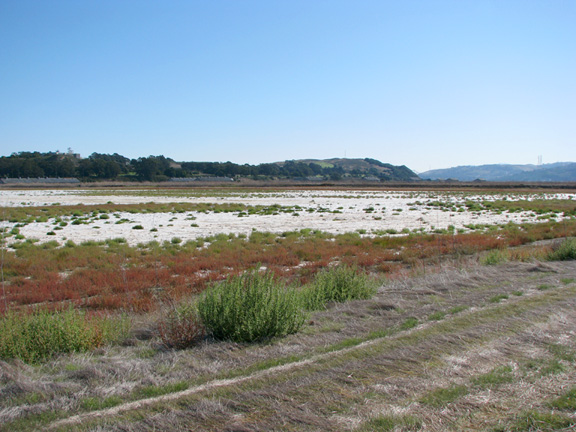 Late in the summer, large areas of the refuge are completely dry.
---
All photos © 2012, Karlyn H. Lewis or James E. Lewis
---