---
Stebbins Cold Canyon Reserve
---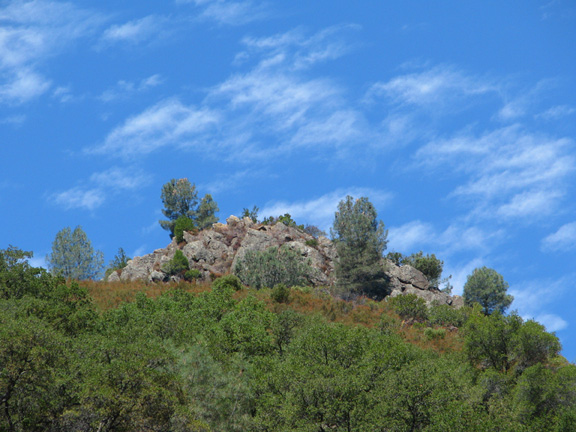 One of the rocky hilltops on the west side of the canyon..
---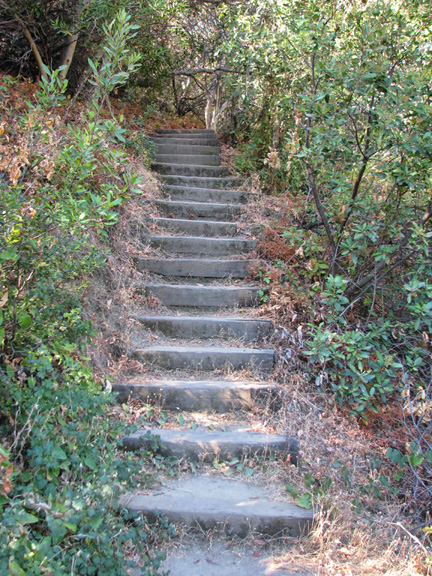 The Homestead Trail down the canyon is well-maintained, with a number of stairways leading up and down.
---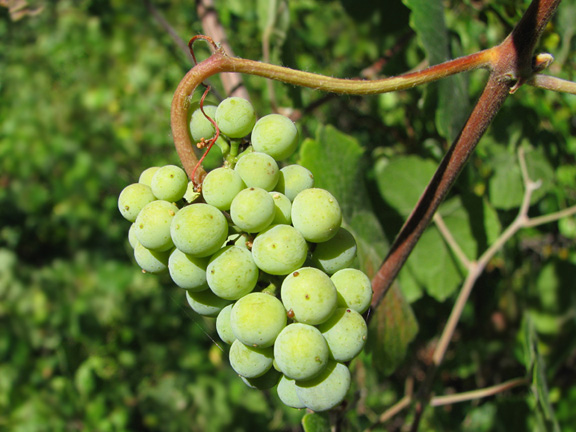 One food source for birds and other animals is the California wild grape which grows abundantly along the creek.
---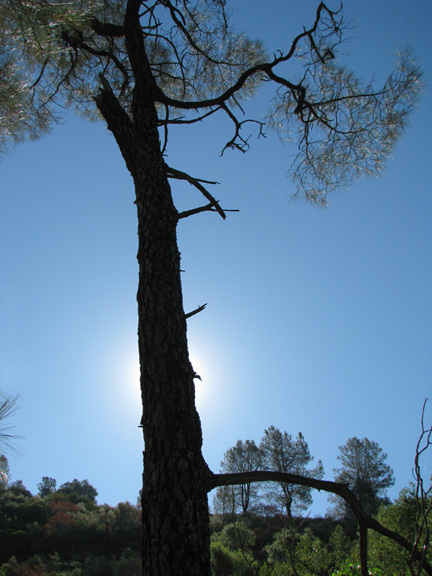 An enormous gray pine towers above the trail.
---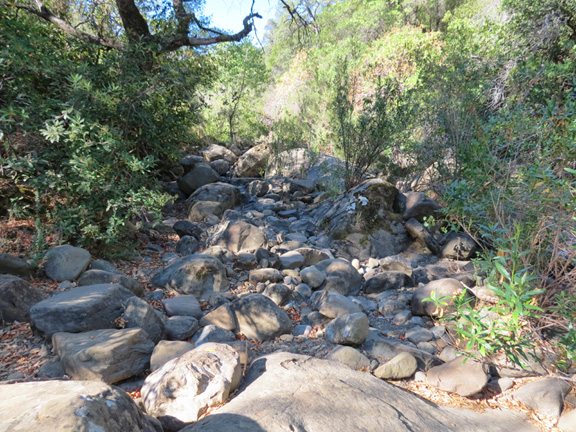 Looking down the streambed in summer. The water in the creek runs about 7 months out of the year.
---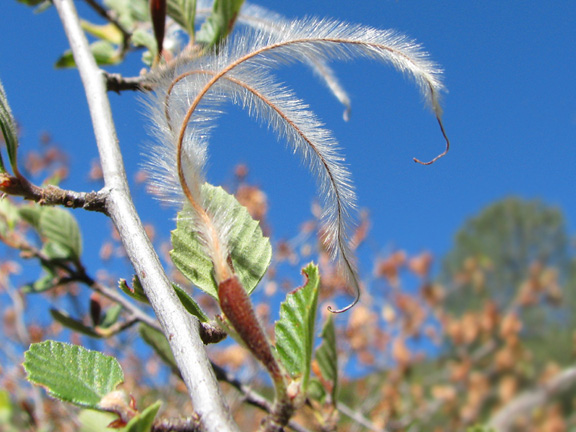 A mountain mahogany bush with feathery seed heads.
---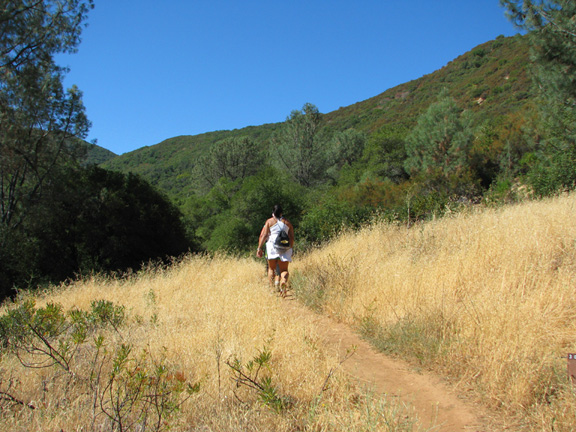 The trail comes to a cleared meadow where the homestead is located. A long-ago settler built a dwelling here and raised goats to produce cheese.
---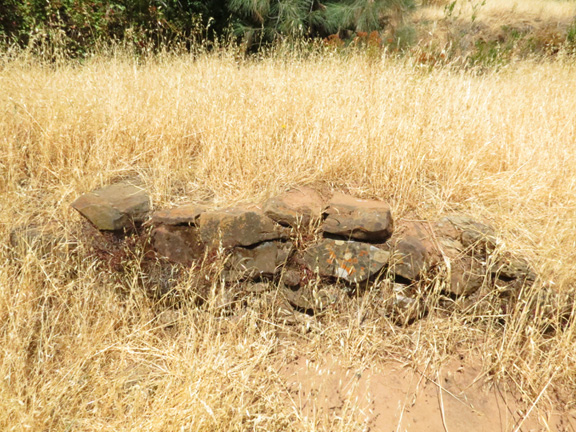 Sections of a rock foundation are the only remains of the homestead..
---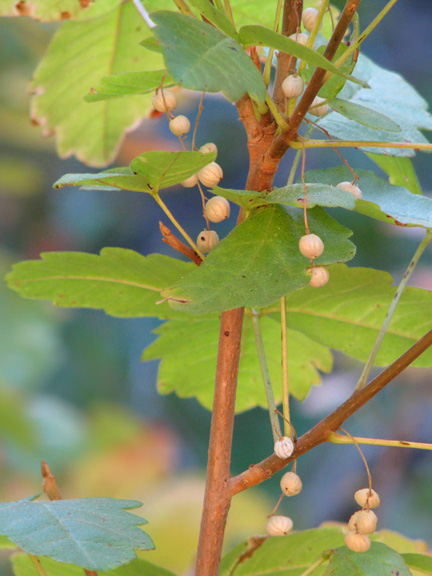 Poison oak is widespread in the reserve, including along the Homestead Trail..
---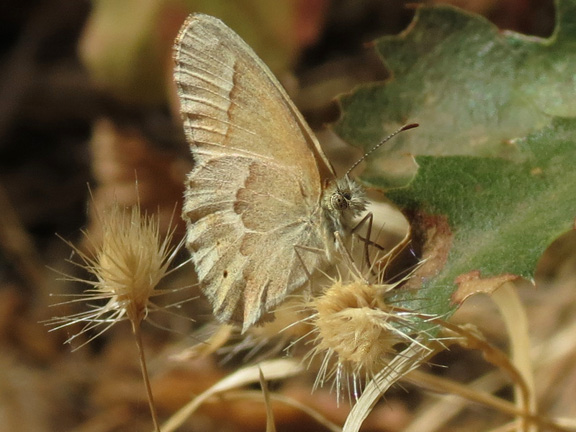 Possibly a California ringlet butterfly.
---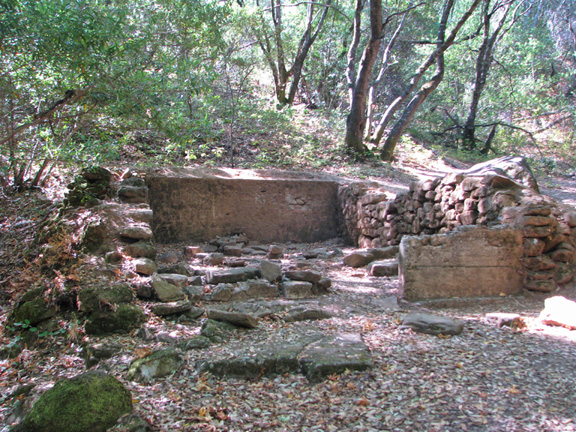 The foundations of the settler's cold storage shed are located farther down the Homestead Trail.
---
All photos © 2012, Karlyn H. Lewis or James E. Lewis
---