---
Suisun Marsh
---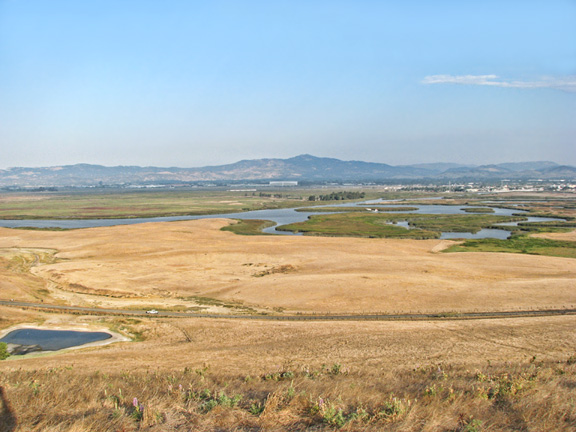 Looking over the northern portion of the Suisun Marsh.
---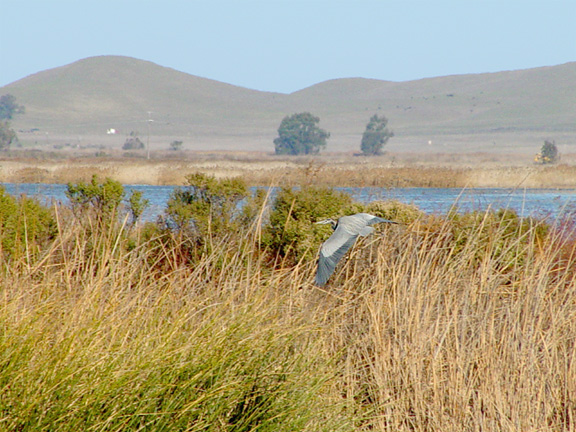 A great heron, the largest of the birds in the marsh.
---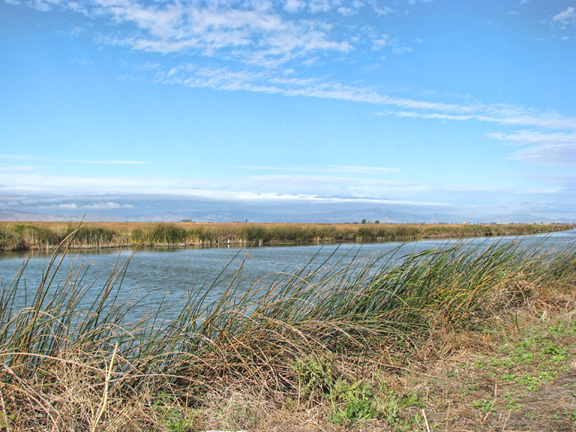 Many sloughs wind their way through the marsh.
---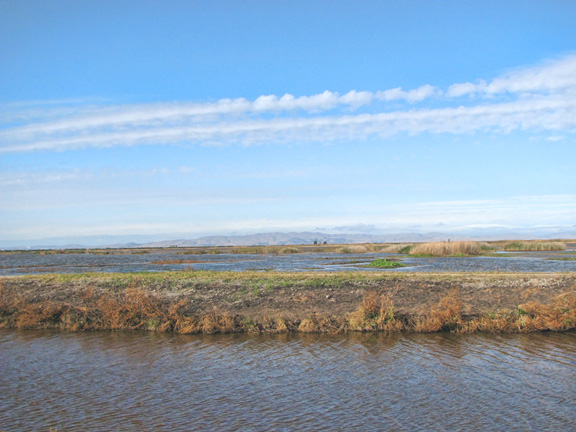 Many areas of the marsh are flooded during the wintertime and dry during the summer.
---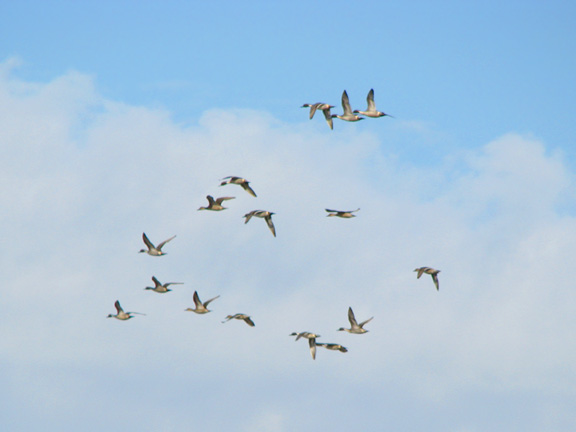 Canadian geese are a common bird in the marsh.
---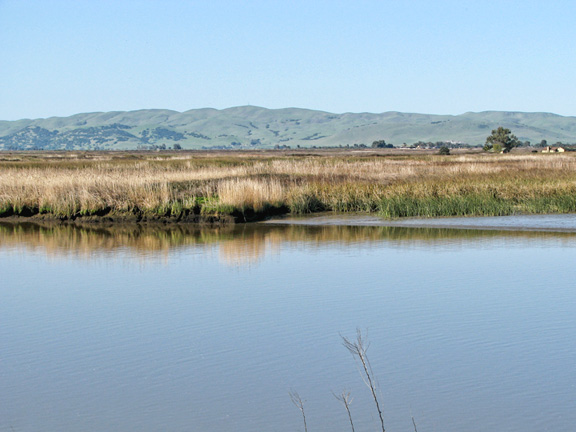 The Cordelia Hills frame the marsh on the west.
---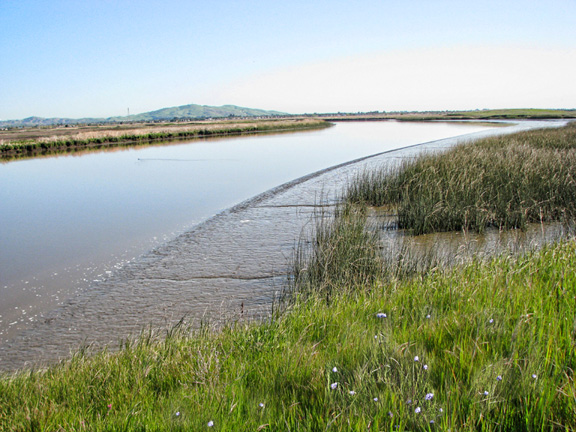 The water levels in the marsh are affected by the tides.
---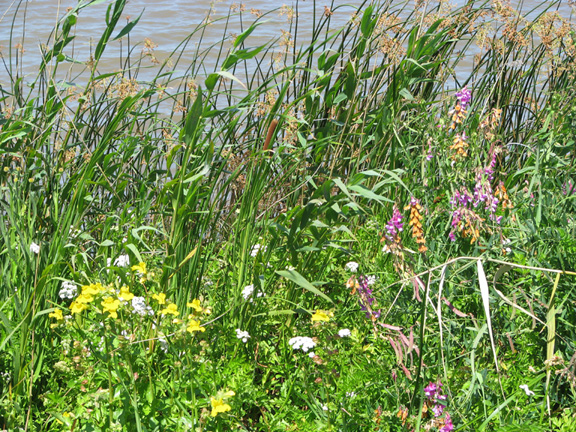 Springtime marsh flowers including Delta tule peas (purple) and seep monkeyflowers (yellow).
---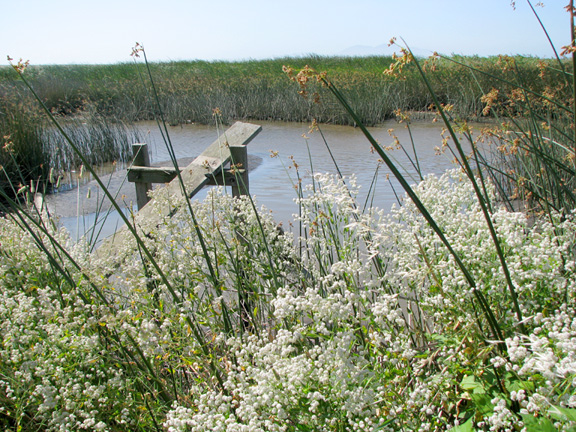 ---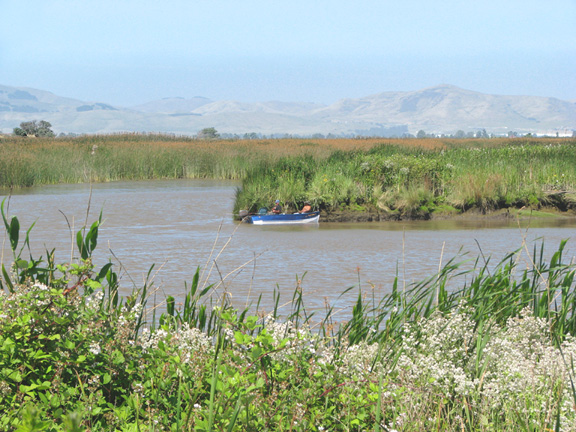 Gone fishin'.
---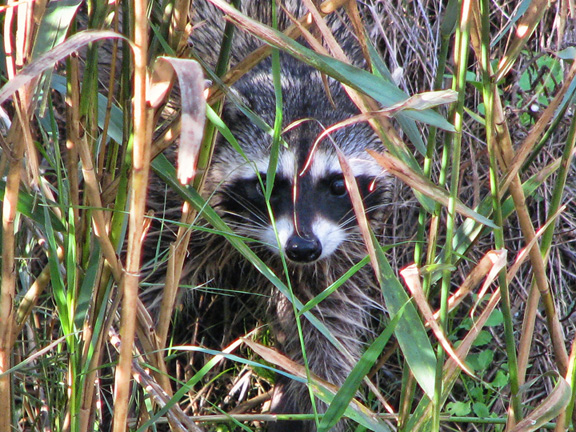 A raccoon in the marsh.
---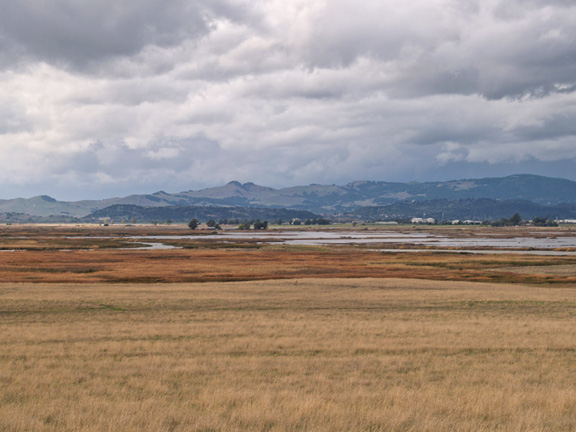 In winter, the Suisun Marsh is a key location in the Pacific Flyway route of migratory birds.
---
All photos © 2012, Karlyn H. Lewis or James E. Lewis
---