---
Suisun Valley
---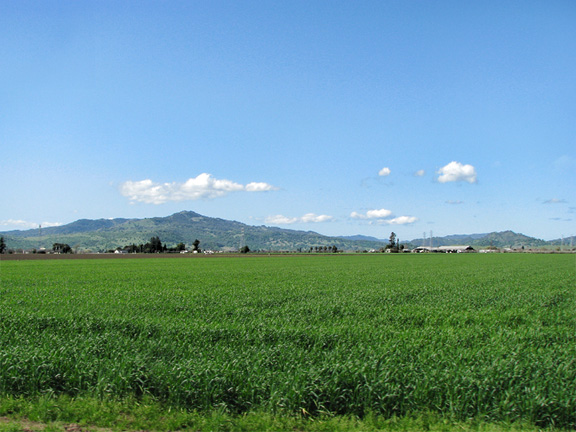 Suisun Valley fields with Twin Sisters peak in the background.
---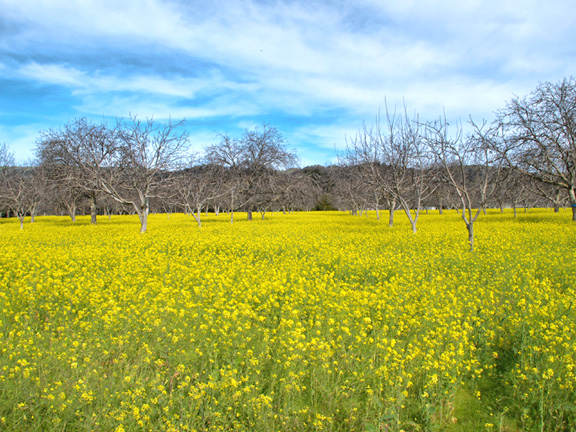 Bright yellow mustard flowers are one of the early signs of Spring.
---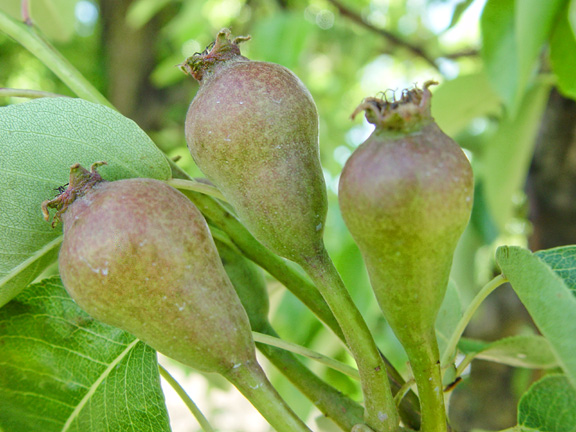 New pears.
---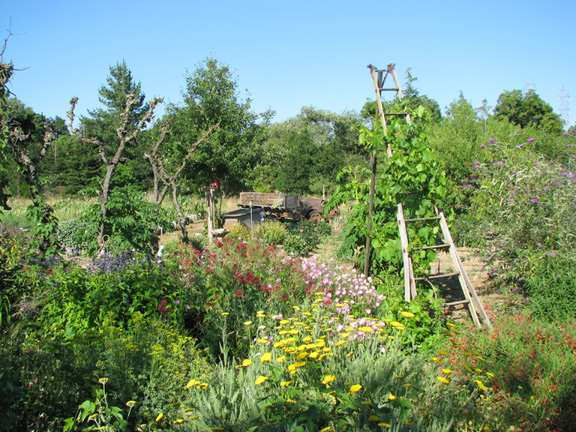 Produce and flowers are available at valley ranches and fruit stands.
---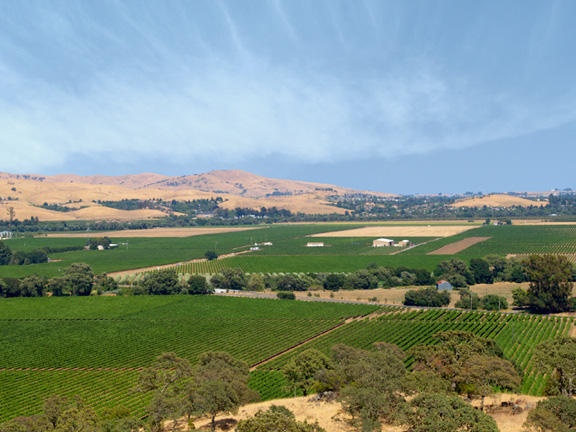 The valley shares much of the same soils as next-door Napa Valley, and many acres are planted with
premium wine grapes.
---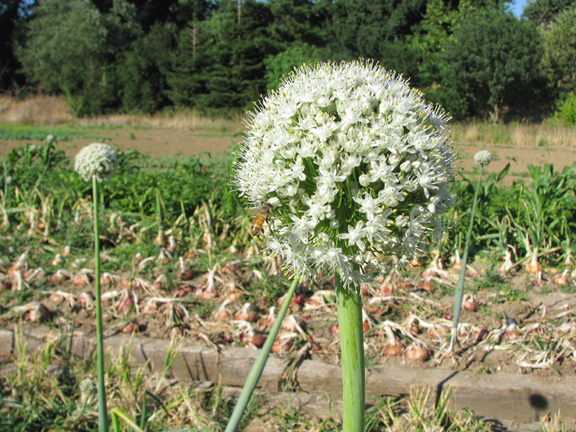 Onion flowers.
---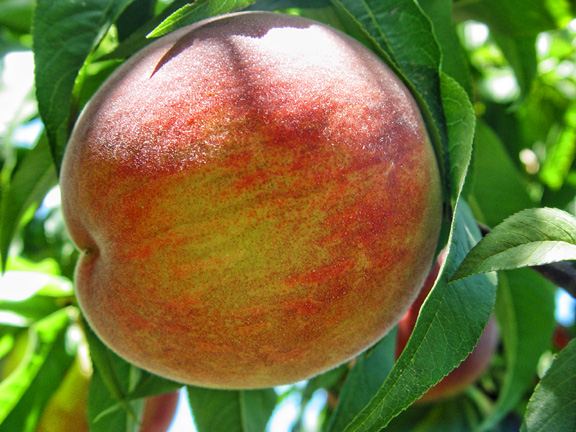 An almost-ripe peach.
---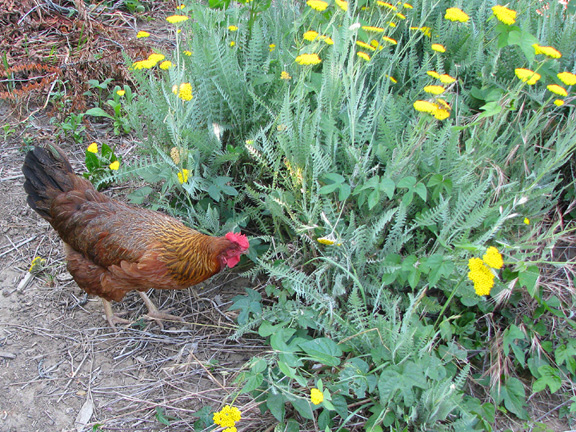 A free-range chicken.
---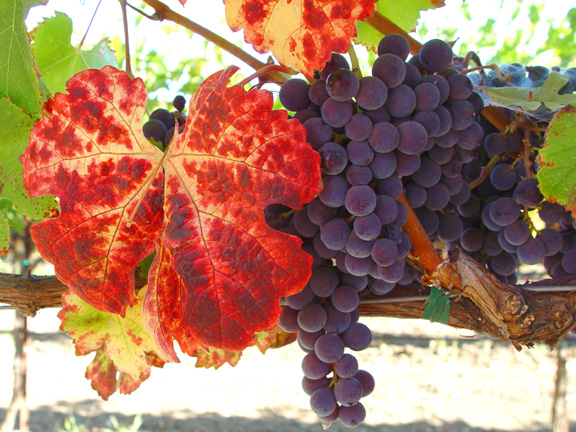 Ripened grapes.
---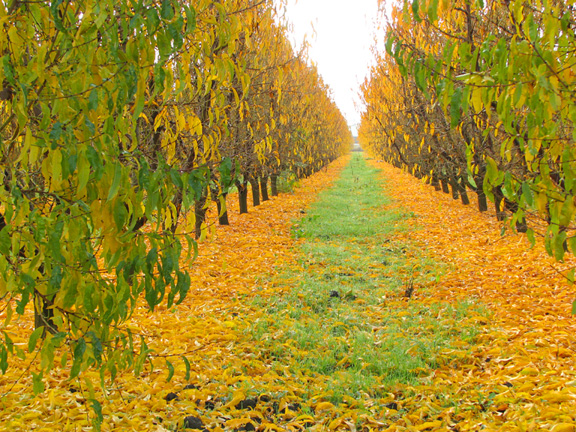 Fall leaves decorating an orchard.
---
All photos © 2012, Karlyn H. Lewis or James E. Lewis
---