---
White Slough
---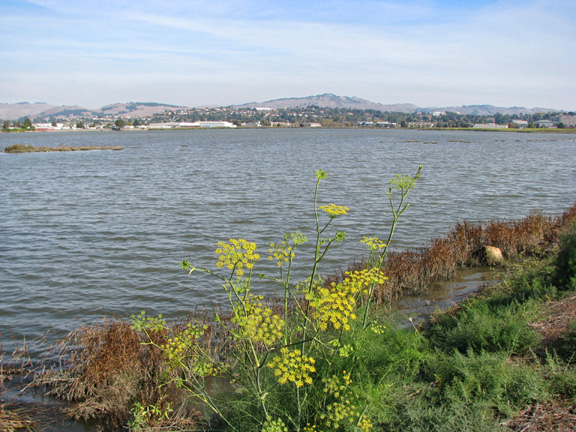 Looking southeast across White Slough with the City of Vallejo in the background.
---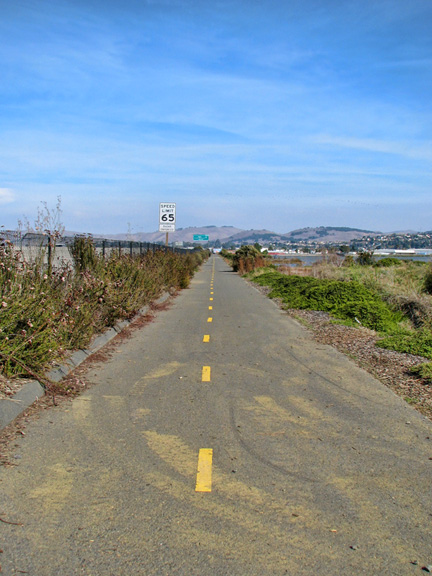 The bike trail parallels Highway 37 and is part of the San Francisco Bay Trail.
---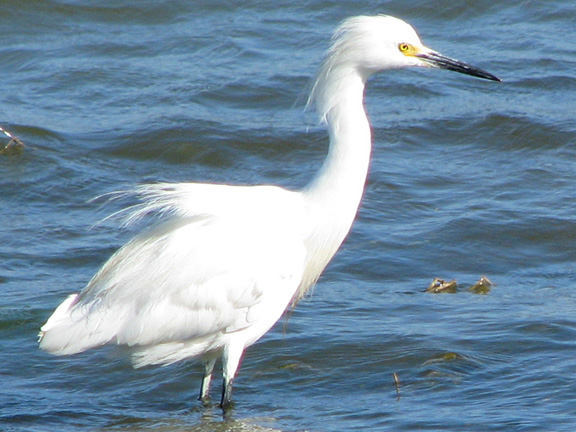 A snowy egret.
---

A group of stilts.
---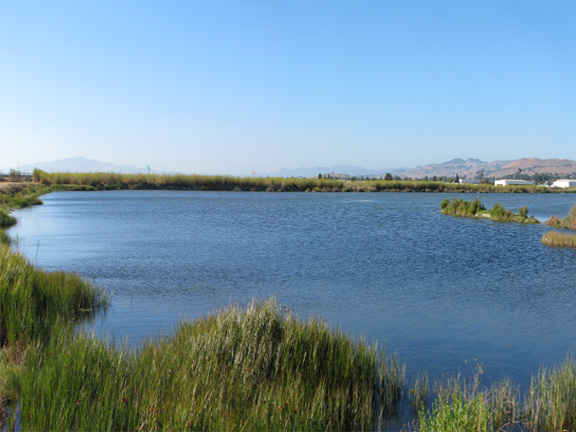 Looking across the water from the southern end of the slough.
---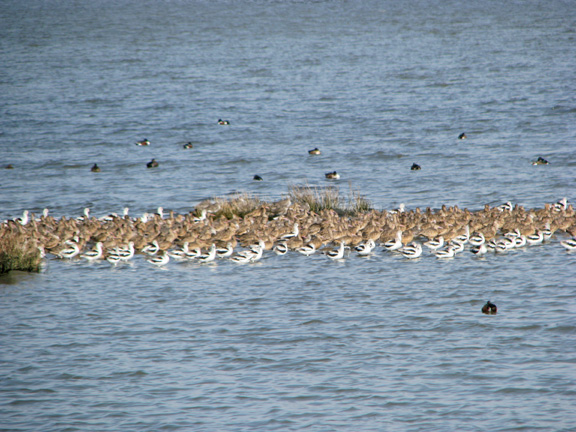 The water in the slough is not deep, and waterbirds flock together in the shallower areas. Here the brown curlews are ringed by white avocets.
---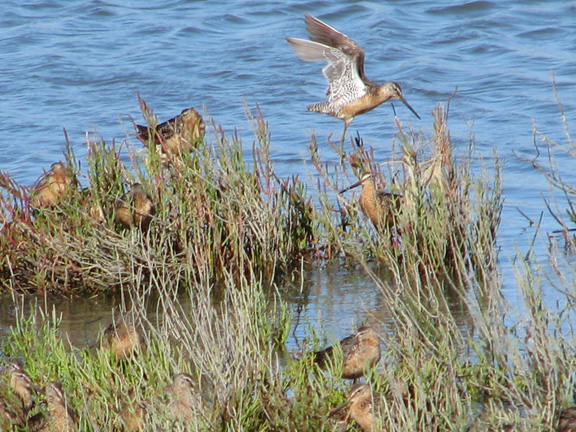 Long-billed dowitchers.
---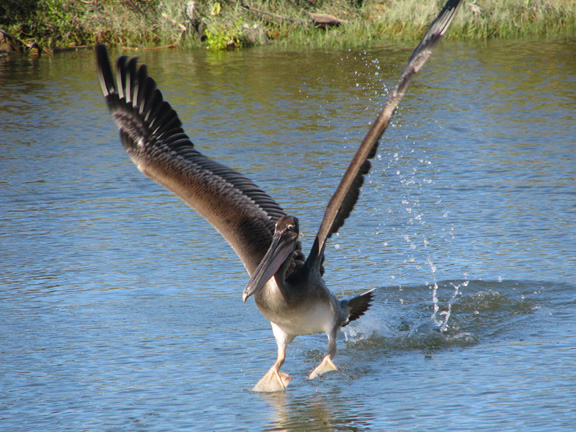 A brown pelican coming in for a landing.
---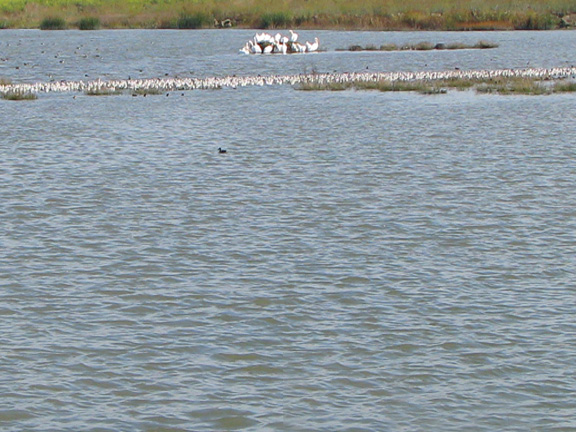 A long line of avocets and a group of white pelicans.
---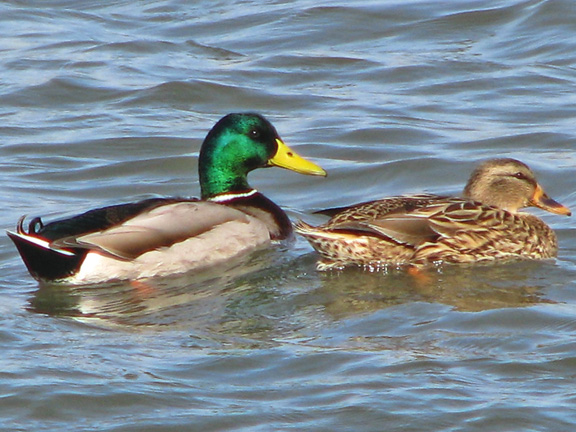 A pair of mallards.
---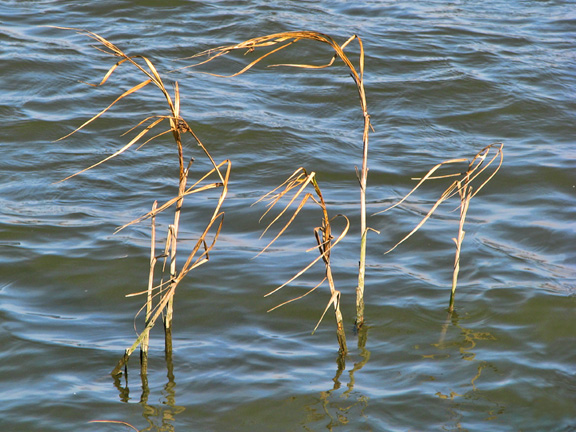 ---
All photos © 2012, Karlyn H. Lewis or James E. Lewis
---